Ovttas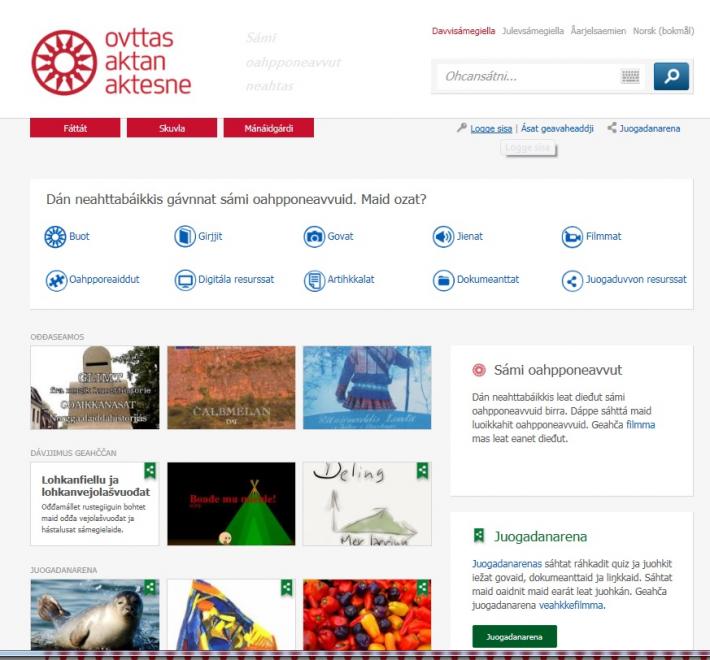 Sami teaching materials service may be found on the website www.ovttas.no.   Here you will find information about Sami teaching materials, including a collection of images, digital resources, as well as books, movies and CDs  that may be borrowed  free of charge.
The target group for the service includes nursery school teachers and teachers in primary and secondary schools. In the web portal you may find all Sami teaching materials, as well as books and other teaching materials about the Sami languages and the Sami people in other languages. We have collected images, books, movies, audio, educational material and digital resources to make it easier to be a teacher in Sami schools. In addition, you will find about Sami subjects, and educational tips. The teaching materials may be borrowed through the website, or they may be purchased via the publishers' websites.
Production tool for digital teaching materials is a tool for those who want to create your own web resources. This tool is designed to make it easy to publish your own resources.The production tool has many options, such as dividing the resource into several chapters, image carousel, creating different task types, etc.
In the sharing arena you will find content that is shared by others. Here you can also make quizzes and share images, documents and links.
Help us increase the diversity of Sami resources, and share your resources, too. All images and texts on these pages have creative commons licenses.